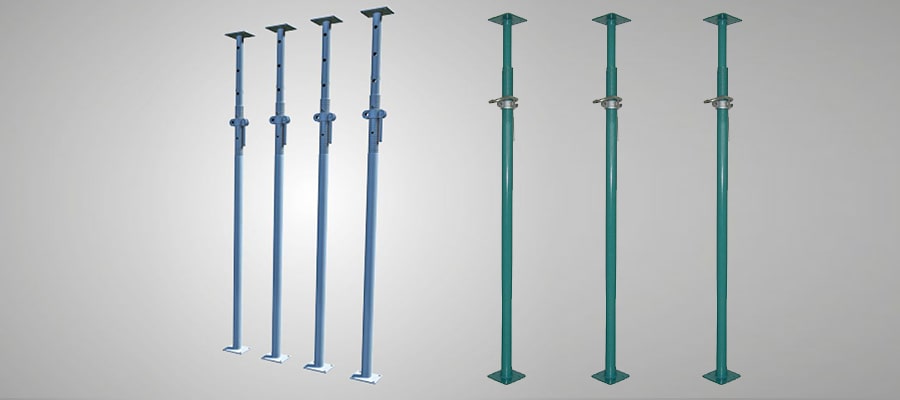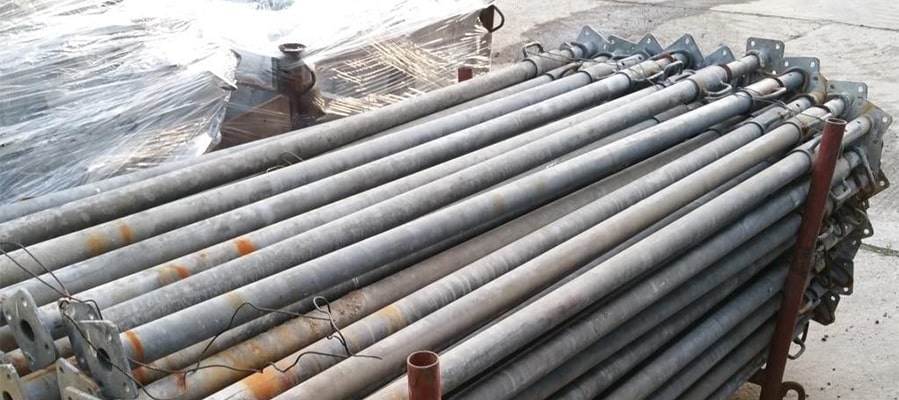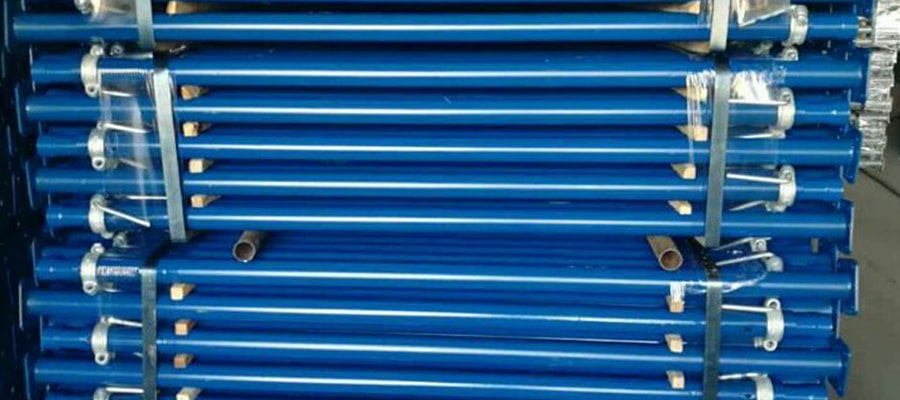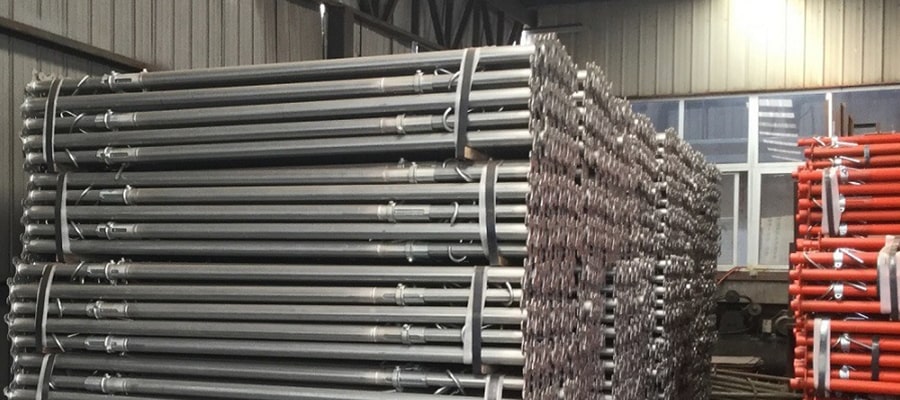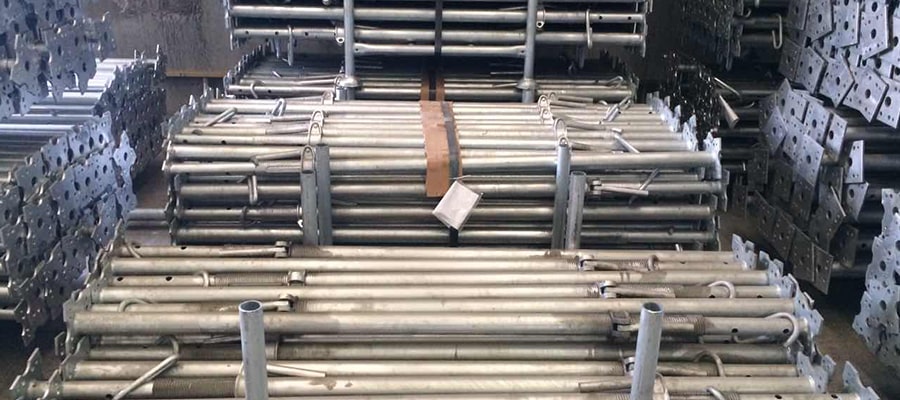 Props Jack provides the ideal and the most economic method of support for all kinds of slabs. Props Jack eliminate the costly labor and time consumer in cutting timber to length, wedging and nailing when used in the vertical as a prop.
Unique Features:
The high tensile steel pin is located through a slot in the outer section and a hole on the inner section for coarse adjustment.
The cast collar located below the pin gives fine adjustment for lending and striking.
A self cleaning device on the collar nut, which automatically clears the thread of concrete, and dirt where the nut is rotated thus assuring quick and easy adjustment.
A hole boss on the collar nut which makes it easy to turn in confined spaces. By inserting a bar in the hole.
Base plates and head plates are holed for use with slab form work.
Size
10 ft
12 ft
13 to 16 ft
17 to 20 ft